We are first and foremost experts in cybersecurity. Our specialists operate in the frontlines of cybercrime to defend our customers against even the most advanced threats from Advanced Persistent Threat groups (APTs).
Hunt & Hackett was founded in 2020 by Ronald Prins (co-founder Fox-IT) and Jurjen Harskamp (former executive Fox-IT). Hunt & Hackett is a privately-owned Dutch company based in The Hague, the Netherlands, and governed by stringent national and European standards on privacy and security.
A fast-growing team of highly experienced security specialists and upcoming talents is protecting customers against their sector- and organisation-specific threat landscape, including the most sophisticated APTs.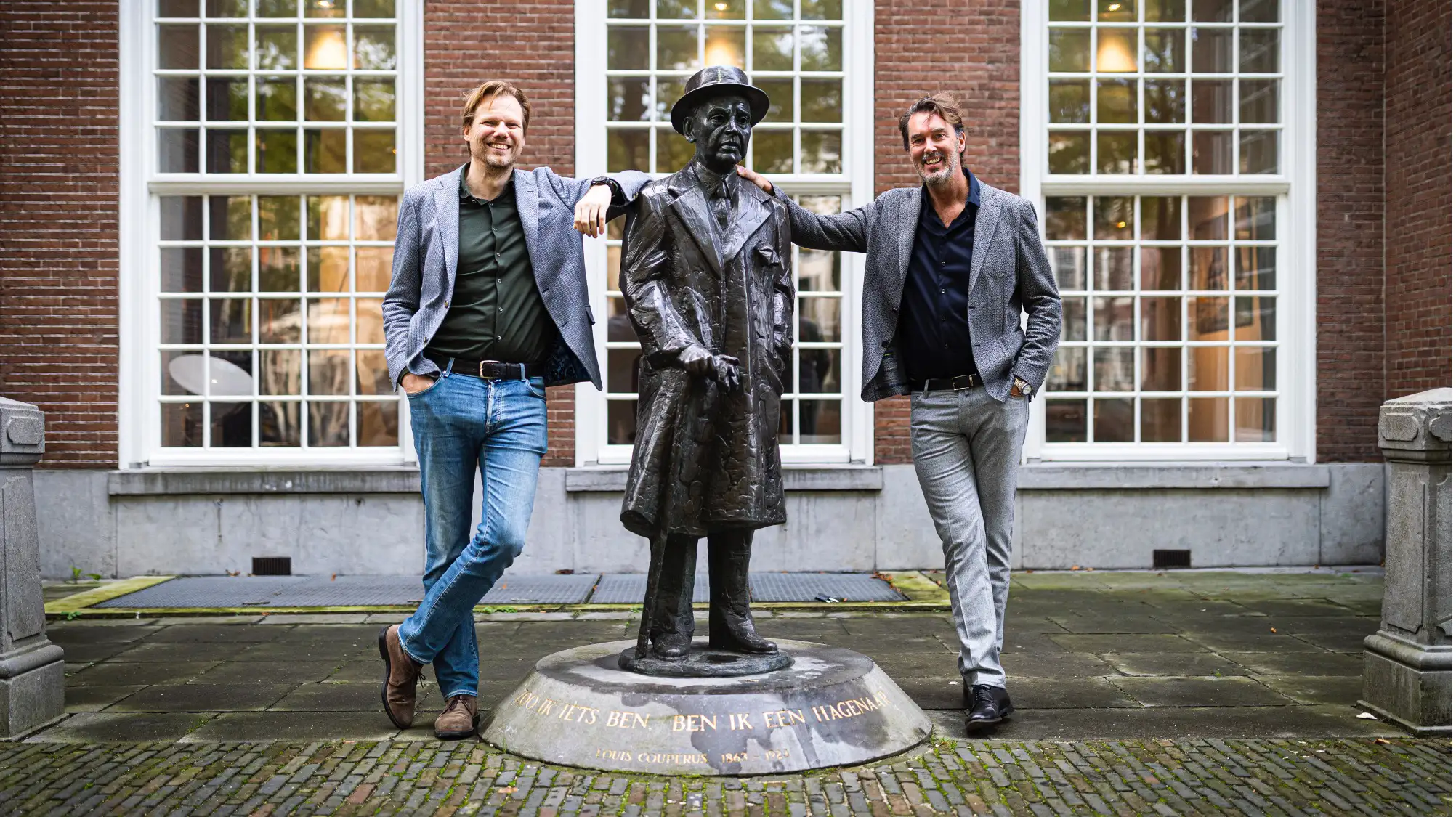 Jurjen Harskamp
Jurjen has an extensive background in technology, strategy and business and has guided several technology companies through their growth phases.
Ronald Prins
Ronald is a renowned cybersecurity expert in the Netherlands and has a long-standing history in intelligence and cybersecurity. He is also the host of the popular Dutch cybersecurity podcast show 'Cyberhelden'.
Ronald and Jurjen started Hunt & Hackett as they see that our European knowhow, technology and Intellectual Property is increasingly being targeted by espionage campaigns. Compliance and technology-driven strategies are still the norm, yet these strategies are increasingly exposed by today's APT groups. This can cause unparalleled disruption and irreversible damage.
They also noticed that many CISO's struggle with developing the capabilities required to outsmart these digital adversaries. Why? Because cybersecurity readiness only gets added to the CxO agenda after a significant breach occurred. And because their security partner, offering technology and process-based solutions, simply does not avail over expertise and intelligence to develop effective defenses against these actors.
It is our mission to make our customers leading in their respective industries in their resilience against any form of cyberthreat, and particularly against Advanced Persistent Threat actors.
We do this by building, operating and maintaining strong digital immune systems with a prevention, detection and response strategy focused on proactively hunting for evidence of existing compromise and proactively hacking for validation and improvement. We are also innovators, developing solutions for the security challenges imposed by tomorrow's adversaries, leveraging the intelligence our experts in the field acquire.
A culture of responsible rebellion
We nurture a culture of 'responsible rebellion' to ensure that everyone in our team is able to respond to even the most specific need. This also gives us competitive advantage in the war for talent: our culture attracts specialists with the rare, well sought-after skills, competencies and experience required. The result? Specialist teams who push themselves and their colleagues in our mission to build and maintain an impregnable fortress for our customers.
A backbone of innovation
Our prevention, detection and response strategy to defend against Advanced Persistent Threat actors requires multidisciplinary teams of threat hunters, intelligence analysts, reverse engineers, data scientists, security & business consultants, developers and hackers. To get the most out of the skill sets of individual team members we encourage close collaboration. We nurture creativity and innovation to further advance the solutions required to outsmart the digital adversaries of our customers.